All leaders are afraid of one thing: failure.
Introducing two dynamic leadership books designed to elevate your influence, broaden your confidence, and avoid common pitfalls on the path to greatness.
You Can't Give What You Don't Have
In You Can't Give What You Don't Have, LeadershipForward's Executive Coach and Leadership Educator Greg Hiebert walks you through seven fundamental habits to becoming personally and professionally fulfilled.
Drawing on cutting-edge research and real-life examples, Hiebert demonstrates how to embrace purpose, cultivate positivity, deepen relationships, express gratitude, visualize hope, be mindful, and keep moving. He also offers practical techniques to integrate these habits into a challenging, busy life.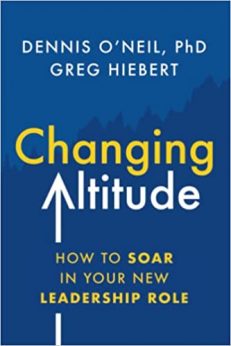 In Changing Altitude, LeadershipForward's Dennis O'Neil and Greg Hiebert provide you with a comprehensive framework for optimizing your impact and maximizing personal and professional growth.
When it comes to leadership, character counts. Dennis and Greg show you how to identify values that underscore who you are as a leader, define what success means to your organization, and take your team into the future with a synergistic balance of self-reflection and self-development.
No matter your industry, experience, or responsibilities, consider this book is your official guide for becoming a more impactful, inspirational leader.