leadershipForward is a leadership performance organization focused on equipping leaders and leadership teams with the tools to enact real and lasting change in their organizations. We base our methods on the latest research as well as decades of our own real-world experience. In that time, we've helped thousands of leaders to connect, communicate, and inspire to their full potential. At leadershipForward, the greatest satisfaction we get is seeing an organization thrive under effective leadership after we're gone. We serve Fortune 500 corporations, leading healthcare institutions and medium-sized businesses throughout the United States. leadershipForward was founded by professional development consultants Paul Litten and Greg Hiebert in 2002.

Greg Hiebert
Greg's commitment to profound change in people and organizations comes from long service as a leader and mentor. His eclectic experience includes West Point, the United States Army, Harvard Business School, Egon Zehnder International, BellSouth and McKinsey & Company. His coaching approach incorporates deeper levels of authentic and courageous dialogue to create conditions for personal and organizational transformation.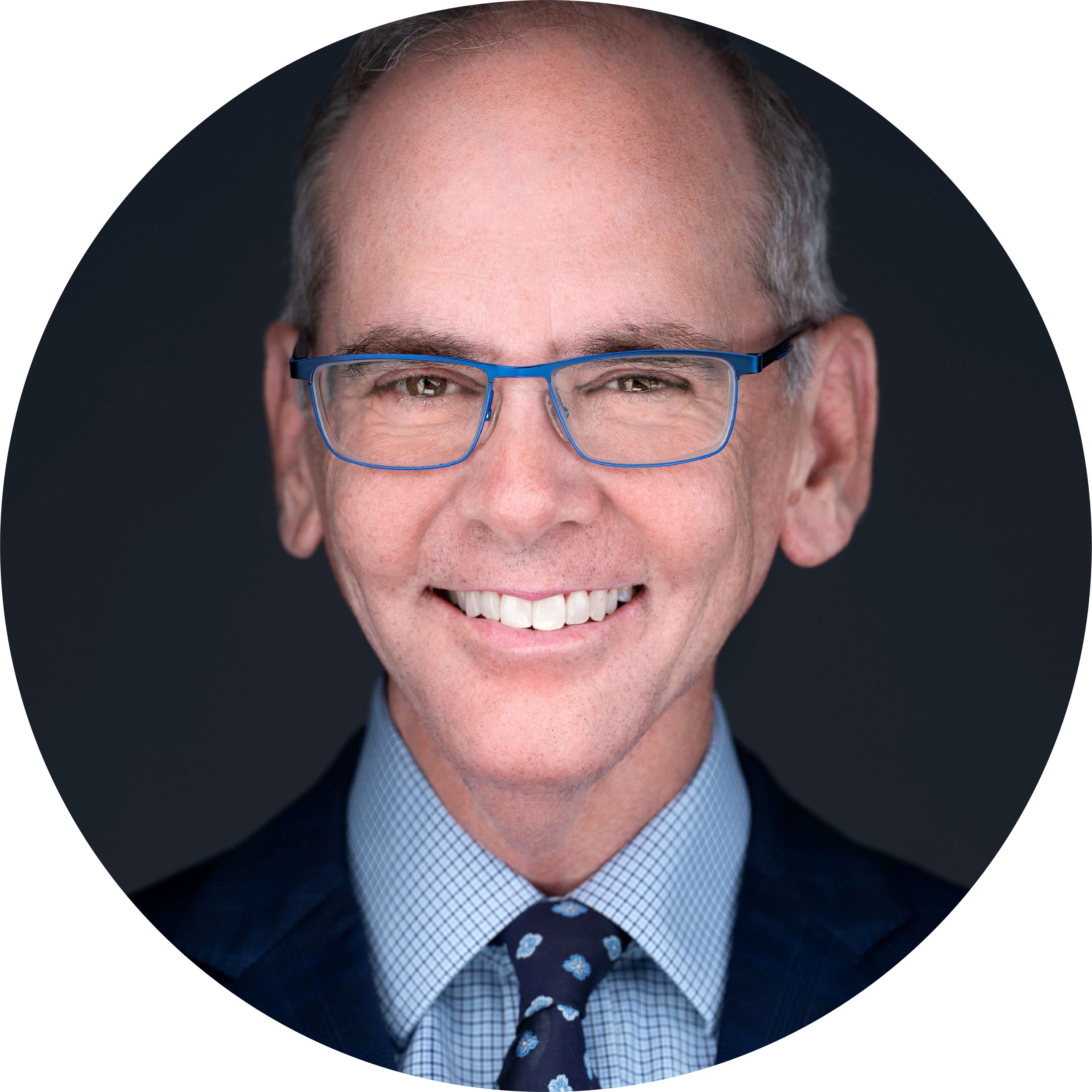 Paul Litten
Paul brings a strategic leadership and human capital system perspective to our team. Known for his strategic consulting, innovative training and engaging speaking style, he has also served on the faculty of national healthcare collaboratives designed to transform the ICU and the OR. From his experience leading in Fortune 100 companies and non-profits, Paul understands the rigors of day to day leadership. His coaching style is energetic, direct and engaging, and highly effective in helping clients sustain performance in their organizations.

Dennis O'Neil, PhD
Dr. Dennis O'Neil is a prominent thought leader and subject matter expert on executive coaching and leadership development. He has over 25 years of practical leadership experience at the highest levels of Fortune 500 Companies, the White House, the military, and as a Professor of Strategic Leadership. He has been a trusted executive and advisor providing strategic and analytical guidance to public and non-profit boards, CEOs, senior government and military officials, and multi-national operations. An accomplished executive coach and leadership development expert, Dennis' training methods inspire individuals and teams to deliver top-tier performances through one-on-one coaching and team engagements.
Russell West, Ph.D.
Executive Coach & Consultant
For more than 25 years, Dr. West has been helping executives and work managers align their best work to achieve their best result. By profession, Russell is an ICF Professional Certified Coach (PCC) executive coach, organizational developer, professor of leadership, humanitarian and author. He has enjoyed a career working at the intersection of empathic leadership effectiveness and thoughtful social involvement. In practice he is a mentor, analyst, teacher, author that believes unexplored capacity exists in every person and organization with whom he works. He is gifted at identifying, training, coaching, and equipping leaders. He specializes in understanding complex networks and identifying immanent workflows and strategies within the system. He has helped hundreds of executives and volunteers lead highly successful organizations.
Justin N. Fennell
Adjunct Executive Coach & Consultant
Justin's invaluable insights into leadership challenges make him a reliable partner in preparing a wide range of clients to generate sustainable breakthrough performance. His engaging manner and innovative results-minded approach has helped leaders drive transformative change in organizations and institutions as diverse at the U.S. Air Force, Southeastern University, Advent Health, Mission of Mercy, the Christian Comedy Association, and the Salvation Army. Justin has provided thought leadership, management training, and organizational development advising on issues related to institutional advancement. A master communicator, he is also a well-known communication consultant and coach having worked with known national speakers, executives and entertainers.
Michael Montelongo
The Honorable Michael Montelongo, is a Senior Advisor at leadershipForward. A Council on Foreign Relations lifetime member and an experienced C-level executive who has led for-profit, public sector, and non-profit organizations, Michael is a former Presidential appointee and Senate-confirmed official. He served as the 19th assistant secretary and CFO of the US Air Force, managing a $120 billion budget and financing two major combat operations. Formerly a soldier, educator, and congressional aide, he completed senior corporate and military assignments across numerous industries.

Jennifer Daniels
Adjunct Executive Coach & Consultant
Jennifer is a bold and inspiring strategic leader, entrepreneurial growth adviser and ICF Professional Certified Coach (PCC). She helps business leaders accelerate growth and innovation by infusing entrepreneurial principles into leadership development, strategic planning, operations, marketing and sales. Jennifer serves as President at Flying Laboratories®, a growth strategy consulting and leadership coaching company whose name was inspired by Amelia Earhart's plane, dubbed "The Flying Laboratory," which she commissioned to advance aeronautical innovation. That same commitment to experimentation, continuous learning and entrepreneurial growth is what fuels Jennifer's passion for ennobling and empowering leaders to create, grow and lead on the fly every day.

Michelle Ruiz
Michelle has served as a Client Support Manager for leadershipForward since 2004. She assists clients by administering assessments, scheduling coaching dates, and handling project planning details. Michelle supports the leadershipForward team by handling a multitude of administrative tasks, including data analysis, metrics reporting, and meeting planning.Michelle has served as a Client Support Manager for leadershipForward since 2004. She assists clients by administering assessments, scheduling coaching dates, and handling project planning details. Michelle supports the leadershipForward team by handling a multitude of administrative tasks, including data analysis, metrics reporting, and meeting planning.
Carole Moran
Carole is a seasoned executive assistant with Fortune 100 experience. She supports key members of our team in managing calendars, work product, communication and strategic executive relationships. Since 2018 she has supported our team, managing the complexity and engagement or our work. She works closely with Michelle Ruiz managing our interactions with clients, instruments and metrics.
At leadershipForward, we know that you want to be a confident leader who can navigate through any challenge. In order to do that, you need a proven path to becoming the most effective leader possible. The problem is that change is happening at an unprecedented rate in our world today, which can leave you feeling overwhelmed and stressed dealing with it on your own. We believe you have what it takes. We understand the struggles you're up against because we've worked with thousands of leaders since 2002 to become more successful.
Companies We've Worked With
Find out why leaders from these organizations chose leadershipForward
to help them move to the next level










Executive Coaching
Strengthen Your
Leadership
Leadership Development
Build up a pipeline of more
effective leaders within your
organization
Team Development
Boost your team's
effectiveness
Schedule a
Call
Schedule a call with us, and we'll talk through where you're at in your leadership journey.
Find out how you can level up your leadership with a customized plan
We evaluate your leadership and your organization's current state and create a plan custom tailored for you based on years of real-world experience to see real-world results.
Become the leader who transforms your organization
We work closely with you and your organization to help you put your plan into practice for maximum impact. Now you can lead with confidence and enact lasting changes in your company.
We know what it feels like to have the pressure of leading a
team all on you
Join the thousands of leaders that we've helped since 2002 to become more
effective and successful.
leadershipForward helped us through a merger, uniting two IT project teams into one culture and one management team. Paul Litten was instrumental in providing us the tools we needed to develop our leadership into a high performing team. He has helped us to trust each other through open debate that leads to a consensus and helps us march forward as a team. Paul is considered a highly valued member of our leadership team.
leadershipForward helped us through a difficult leadership transition, building team culture, vulnerability, honesty, and comfort working together all while going through changes in the makeup of our team. The Catalyst program gave us the tools we needed to understand ourselves and boost team performance. For organizations willing to commit to the process of culture change I highly recommend leadershipForward
As the Chief Financial Officer for the US Air Force, my mandate was clear – drive more effectiveness and efficiency into a 700,000-person, $120+ billion global military aviation and space force enterprise. So I engaged leadershipForward to help transform our 300-person Pentagon staff and a 10,000-person global financial team. leadershipForward delivered on everything we asked for and far surpassed our very high expectations.
Start Accelerating Your
Leadership Today
Download our free guide to start becoming a more effective leader.