Is the Pace of Change a Challenge?
Everything from raising employee performance to increasing customer satisfaction starts at the top. But with your challenges becoming more complex and change happening at an unprecedented rate within and outside your organization, it can feel like the weight of the world is on your shoulders. Achieving greatness in this kind of environment can be daunting. Recognizing that you and your organization could greatly benefit from proven leadership guides who have supported other organizations as they navigate through turbulent waters is the first step in courageously moving from good to great.

leadershipForward can provide you with the expertise you need to move your leadership boldly to the next level.
Companies We've Worked With
Find out why leaders from these organizations chose leadershipForward
to help them move to the next level










We know what it feels like to bear so much responsibility in successfully leading your organization through difficult and challenging conditions.
Join the thousands of leaders that we've helped since 2002 to become more effective and successful.
leadershipForward helped us through a merger, uniting two IT project teams into one culture and one management team. Paul Litten was instrumental in providing us the tools we needed to develop our leadership into a high performing team. He has helped us to trust each other through open debate that leads to a consensus and helps us march forward as a team. Paul is considered a highly valued member of our leadership team.
leadershipForward helped us through a difficult leadership transition, building team culture, vulnerability, honesty, and comfort working together all while going through changes in the makeup of our team. The Catalyst program gave us the tools we needed to understand ourselves and boost team performance. For organizations willing to commit to the process of culture change I highly recommend leadershipForward
As the Chief Financial Officer for the US Air Force, my mandate was clear – drive more effectiveness and efficiency into a 700,000-person, $120+ billion global military aviation and space force enterprise. So I engaged leadershipForward to help transform our 300-person Pentagon staff and a 10,000-person global financial team. leadershipForward delivered on everything we asked for and far surpassed our very high expectations.
A Proven Path to Become the Leader who
Transforms Your Organization
With the right tools, you can take your organization to new levels of performance and effectiveness
We help our clients

Skip the stress of years of trial and error

See higher levels of engagement in their teams

Create more purpose-driven cultures

Achieve higher customer satisfaction

Accelerate your organization's ability to execute

Feel more confident in their skills
Schedule a
Call
Schedule a call with us, and we'll talk through where you're at in your leadership journey.
Find out how you can level up your leadership with a customized plan
We evaluate your leadership and your organization's current state and create a plan custom tailored for you based on years of real-world experience to see real-world results.
Become the leader that transforms your organization
We work closely with you and your organization to help you put your plan into practice for maximum impact. Now you can lead with confidence and enact lasting changes in your company and employees.

Executive Coaching
Strengthen Your
Leadership

Leadership Development
Build up a pipeline of more
effective leaders within your
organization

Team Development
Boost your team's
effectiveness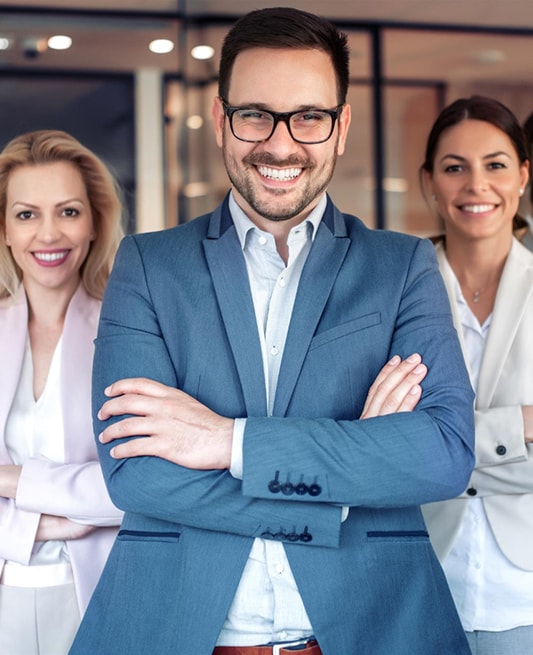 As a leader, it can be challenging to deal with change happening at an unprecedented rate within your organization. At leadershipForward, we work with leaders and leadership teams to create a customized leadership plan designed to help them reach their full leadership potential so they can level up their organization's performance and effectiveness.
At leadershipForward, we know that you want to be a confident leader who can navigate through any struggle. In order to do that, you need a proven path to becoming the most effective leader possible. The problem is that change is happening at an unprecedented rate in our world today, which can leave you feeling overwhelmed and stressed dealing with it on your own. We believe you have what it takes. We understand the struggles you're up against because we've worked with thousands of leaders since 2002 to become more successful.
Here's how we do it:
1. Schedule a call with us.
2. Find out how you can develop your leadership with a customized plan.
3. Develop your leadership skills and watch your organization thrive.
So schedule a call today. So you can stop feeling overwhelmed and instead, start building a legacy you can be proud of.
Start Accelerating Your
Leadership Today
Download our free guide to start becoming a more effective leader.